Beegle Landscaping and Lawn Care
Beegle Landscaping and Lawn Care provides commercial and residential landscaping and lawn care services to Floyd, Riner, Christiansburg, Blacksburg, Salem and Roanoke. We have been in business for 8 years serving the New River Valley's landscaping needs with 22 years combined experience in horticulture and landscaping.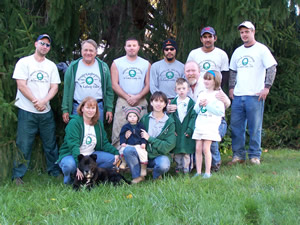 Employment Opportunities
Beegle Landscaping & Lawn Care, LLC is now hiring hard working, self-motivated and dependable people. Pay depends on experience of applicants. All positions require dependable transportation and valid driver's license. Call 540-745-6507.
Maintenance Agreement Accounts
If you have a maintenance agreement with Beegle Landscaping and Lawn Care you can view your account information online. Just click the link below, then login using your account # and password. If you have forgotten your password, contact beegleland@swva.net